Over at Smart and Trendy Mom's they are hosting a weekly social link up to help all of us get to know each other! Awesome idea!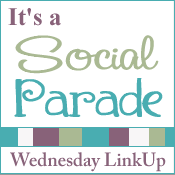 I'm not new to blog world but I'm having my first giveaway this week and doing my first product reviews starting next week... I'm really excited to do more with this blog than just journal.
So I hope that I make some new blog friends today, and I hope some (or all!) will check out and enter the giveaway...